About
The Charlottesville Cardinals wheelchair basketball team was formed in early 1980 by six local athletes in the Charlottesville area. The team was created to provide athletes with disabilities an opportunity for exercise and competitive recreation, and to educate the general public concerning the capabilities of individuals with disabilities.  Since its formation, over 700 area athletes with disabilities have participated with the Cardinals and they have performed in front of over 175,000 people across the U.S., Canada, and Puerto Rico.
The team was initially sponsored by the Therapeutic Recreation Program of the City of Charlottesville.  Later, a local center for independent living, the Independence Resource Center, also helped sponsor the team.
Now in their 40th season, the Cardinals will again field a team in the National Wheelchair Basketball Association (NWBA) this year.  In 2018-19 the Cardinals posted their 17th straight 20+ win season, finishing the year ranked 16th in nation.
In 2007 the Cardinals' squad made the NWBA Final Four, losing in overtime to eventual national champion the Dallas Movin' Mavericks.  Each season the team sets its sights on returning to compete for the national championship.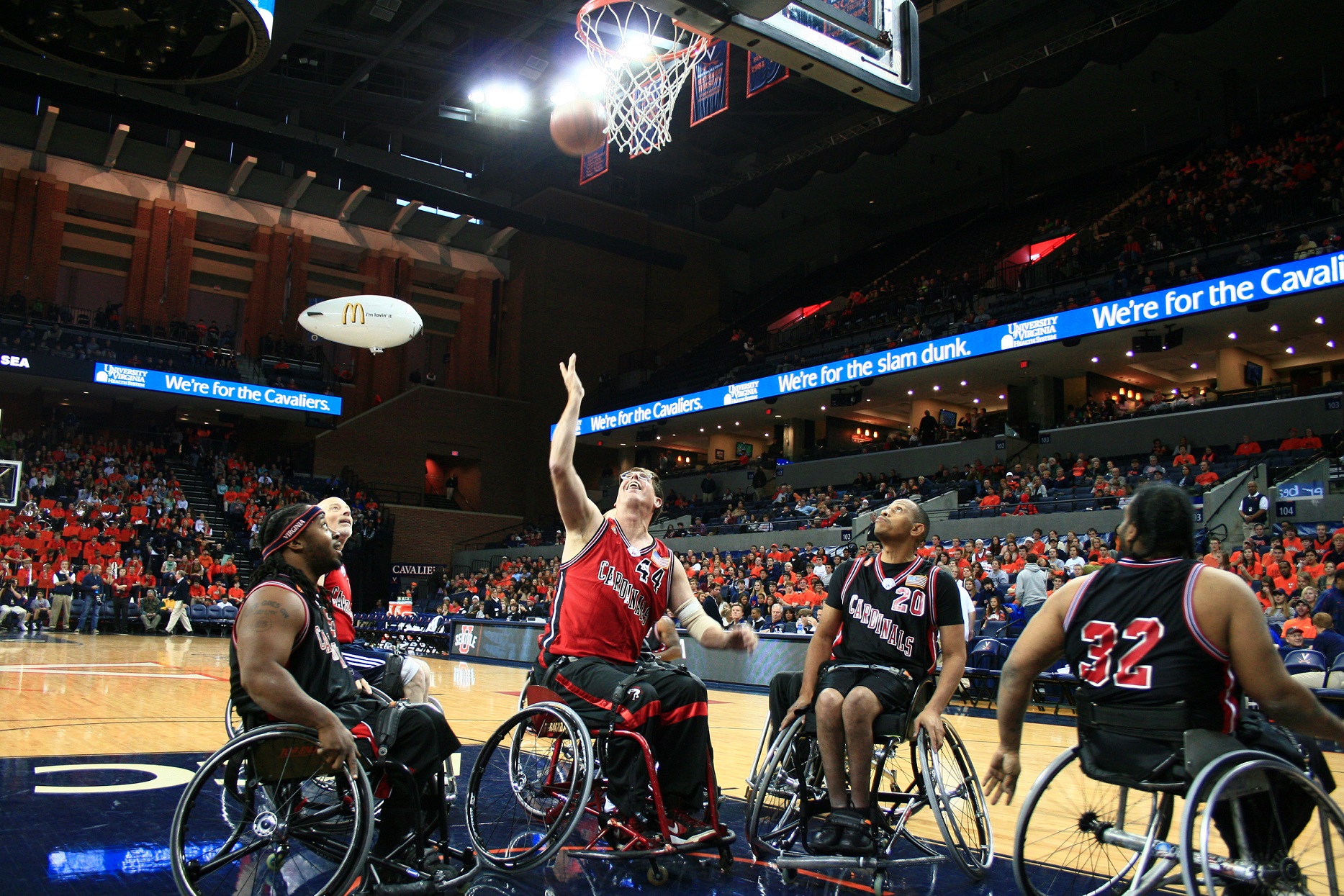 The Cardinals' line-up includes men and women, young and old. The youngest current player is 25 and the oldest is 66. The Charlottesville Cardinals compete in the National Wheelchair Basketball Association and also perform numerous demonstrations at schools, churches, and community events to educate the general public concerning the abilities of people with disabilities.
They have also assisted numerous community groups raise funds for various causes throughout the years. Throughout its existence, the Charlottesville Cardinals have remained committed to their mission of eliminating attitudinal barriers towards people with disabilities by energetically demonstrating their "abilities", rather than "disabilities", on the basketball court.
In 1982, members of the Cardinals helped form a local advocacy group for people with disabilities that eventually became the Independence Resource Center, one of seventeen centers for independent living in central Virginia.  Members of the Cardinals still serve on both the staff and Board of Directors of the Independence Resource Center.